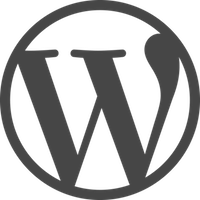 Last month 10up announced they were sponsoring Helen Hou-Sandi to work on core WordPress full time. This has been a very positive trend, with Bluehost and DreamHost also dedicating full time positions to core WordPress development. At Automattic we have entire team of people working on the WordPress.org project.
Not everyone is in a position to have a full time developer or designer dedicated just to the WordPress project. There are other ways of helping though. A good example is WP Site Care, who is dedicating time each week for employees to help in the WordPress support forums. Ryan Sullivan summed it up nicely at the end of his announcement:
I also realized that everyone has a place. We don't employ anyone with core contributor skills here (yet), but we're damn good at support, and that's something we can give back in a very meaningful and effective way.

So I'm proud to announce that all WP Site Care team members will be contributing time weekly to the WordPress Support Forums and Docs.
I like the idea of building off of your existing strengths to help out the rest of the WordPress community. If you are looking for ways to help the WordPress project or other WordPress users check out the contributing to WordPress page in the WordPress Codex and your local WordPress meetup.