I went to install the speedtest.net Android app and the following permission requests popped up: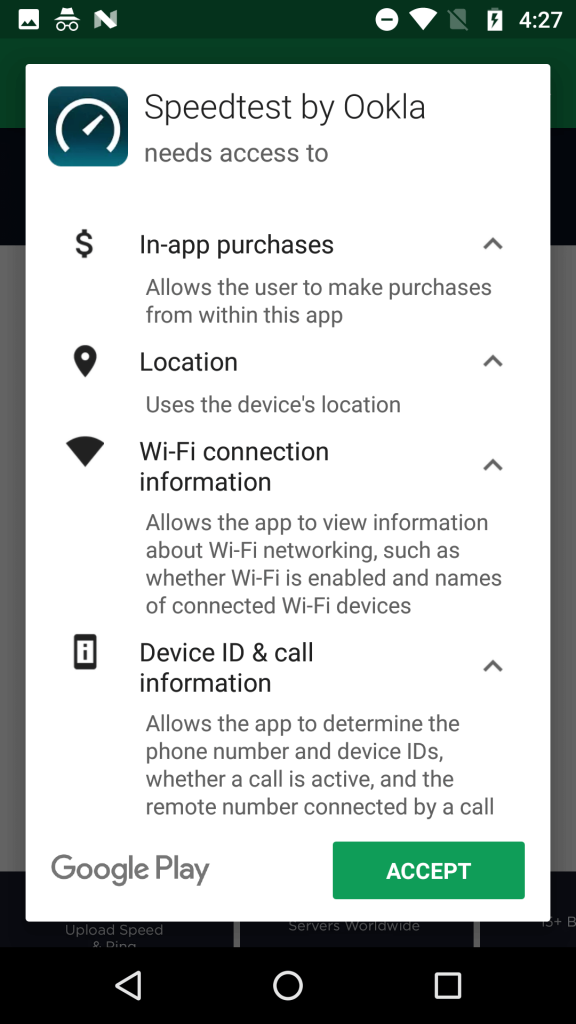 The first three all seemed reasonable. That last one, not so much:
Device ID & call information

Allows the app to determine the phone number and device IDs, whether a call is active, and the remote number connected by a call
I want to run speed tests, not track phone calls. The language isn't exactly clear. Is it saying it can only do that while I'm using the app? Even if that is the case, I can't think of any instances where I would want a speed test app to track my phone call information.
There is still the option of using their web based test. But you have to use the "desktop" view, because their mobile site only does one thing: redirect you to the app.